I grew up under the stain-glass ceiling of the National Gallery of Victoria [NGV]. My grandmother had two set outings for her grandchildren once they had celebrated their fifth birthday- a visit to the Royal Melbourne Show and a journey to the NGV. Recently, I walked beyond what my grandmother had known to explore the companion exhibitions of  Colony: Australia 1770-1861 [Colony] and Colony: Frontier Wars[1] [Frontier] at the Ian Potter Centre, Federation Square.
To be clear, my expectations for these exhibitions was firmly grounded in previous experiences of the NGV. I had expected, with being housed at the Ian Potter Centre, that this exhibition/ s would be not lesser, as I expected to come away thinking about both colonial and indigenous experiences of settlement and invasion, but requiring less of my time than would, say MoMA.[2]
First impressions of Colony were of appreciation. A line of shields from various indigenous spaces line the wall. I was drawn to them, seeking to see in greater detail their carvings and use of pigmentation. It was not until I reached the end of the line that I realised I had not read the formal introduction to the exhibition. I backtracked, the shields drawing my attention again until I was ready to read the note a curator had written to introduce me to the Colony exhibition. Once I finished reading I returned to the line of shields, having commenced what I call my viewing two-step: I walk a step forward and then tiptoe back for another glimpse at something which I can't quite let go of yet. For me the greatest impression had already been made- Australia's history should be recognised as existing prior to Cook's arrival.
The exhibition continued with focusing on the classic characterisations of Captain Cook and Joseph Banks and at this I wasn't surprised. However, the content placed these "great" European men in different contexts to what I usually saw, demonstrating both the admiration in the engraving 'The Apotheosis of Captain Cook' (1794) and condemnation in 'The great South Seas Caterpillar transformed into a Bath Butterfly' they received for their acts as explorers and natural historians.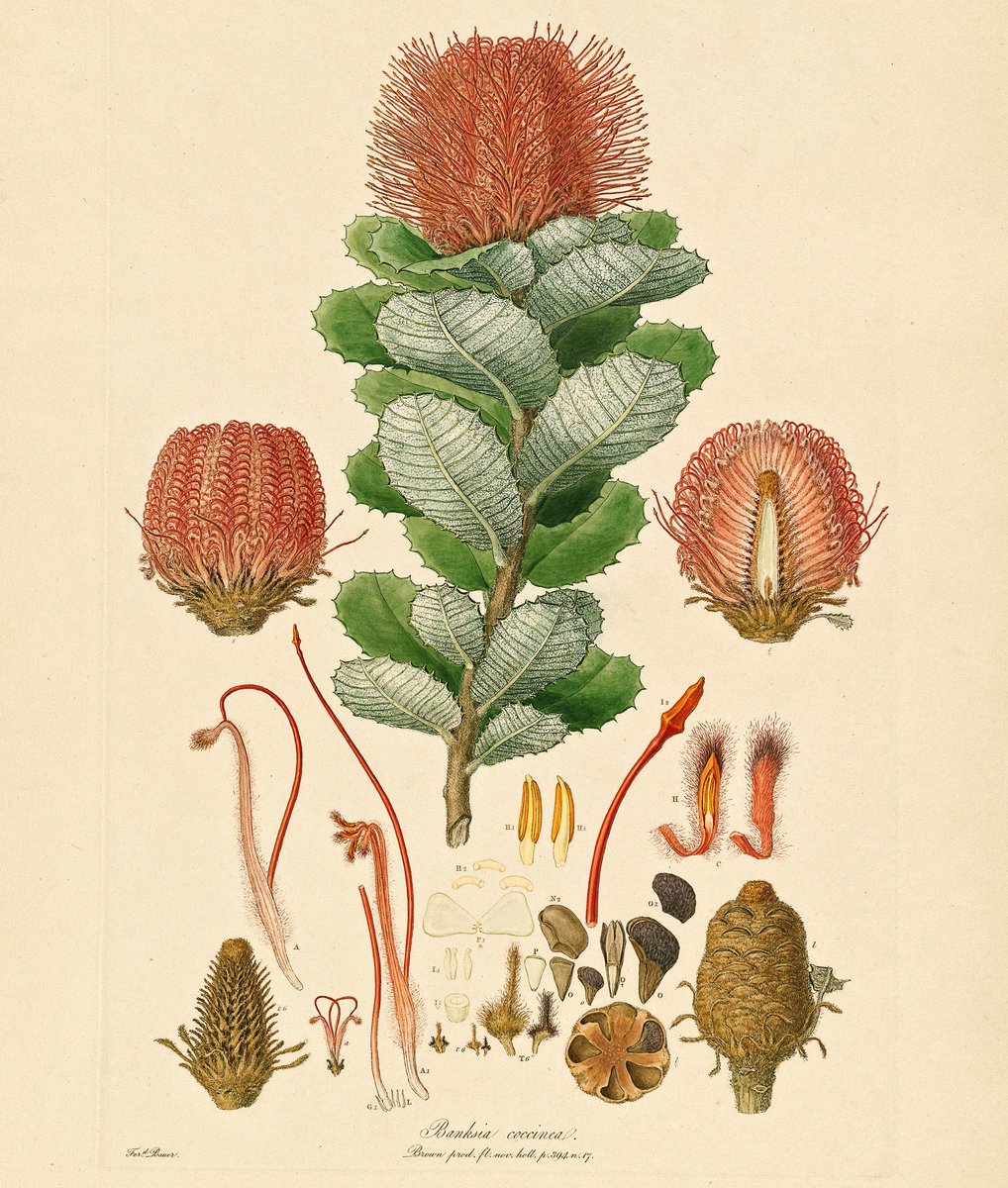 Walking through Colony, it became apparent from the items within that curiosity was a driver to capture images of the new land. Images of caterpillars, flowers, birds, and landscapes abounded. Almost immediately the colonisers attempts to understand the land and the people occupying this land becomes apparent. Here I was most delighted with the hand-coloured engraving by Johann Eberhard Ihle and John Chapman. I cringed at the name, 'An exact portrait of a savage of Botany Bay (1895) however I did enjoy being able to move close enough to see the minute detail of orange parrot feathers in this Aboriginal man's hair. I relished the moment- one which reminded me so much of the parrots I see in my present-day life, one which would have been lost had I simply looked through the frame of a distant painting high up on the wall.
As I progressed through the exhibition a theme which became apparent to me within a majority of the landscape paintings was the prominence of flags. The Union Jack. Ship flags. Flags with family crest. Later, State flags. From George Reaper's pen and ink and watercolour 'Plan of Port Jackson, coast of New South Wales' (1788-91), to W.B. Gould's watercolour 'A north east view of Macquarie Harbour' (1833), and Joseph Lycett's hand-coloured lithograph 'North east view of Hobart-Town, Hobart Town, Van Diemen's Land' (1823), to John Michael Skipper's watercolour 'Holdfast Bay, South Australia 1836' (1836), flags abounded. It got to the point I was bouncing (carefully) from image to image pointing (carefully) to each flag I saw. It became so clear that I was in the process of viewing border construction and claims; it was both fascinating and terrifying to see how quickly the various flags proliferated across the rapidly urbanising landscapes.
While amused at times, this feeling was minimal with the knowledge I was viewing a contentious history. This was no more apparent than when I came across a series of sketch maps produced during the 1840s, in Victoria.  Woiwurrung man Billibellary provided a pencil map of the Yarra Region. William Thomas worked with Kuburra of the Kulin nation during the 1840s to produce a map of the Yarra Ranges while Thomas is also attributed with a map concerning the Yarra region. Significantly, unlike previous colonial-themed exhibitions I have viewed, it was here I saw recognition of the massacres which occurred during Victoria's colonisation. Thomas' pen and ink map titled 'Muston's Creek massacre map: Where the blacks were shot' (1842) provides detailed visual evidence when three women and a child were killed with another woman mortally wounded. While three of the eight men were brought to trial for their roles in these deaths '[t]hey were found not guilty.' This map appears to me as a crime scene sketch rather than a sketch map- the distance from a European landowner's hut measured to the place 'where the blacks were shot'. This document speaks clearly of the violence within Australia's colonial history.
As Colony concludes it can be clearly seen there is an evolution of colonists' understanding of the land. This became particularly apparent once South Australia and Victoria's colonisation stories had been presented to viewers and the emergence of pastoralism in works such as the oil on canvas by Robert Dowling 'Jeremiah Ware's stock on Minjah Station (1856) and Eugene von Guerard's oil on canvas 'Koort Koort-nong homestead near Camperdown, Victoria, with Mount Elephant in the distance' (1860). Again, boundaries were being drawn, but this time with fences rather than with flags.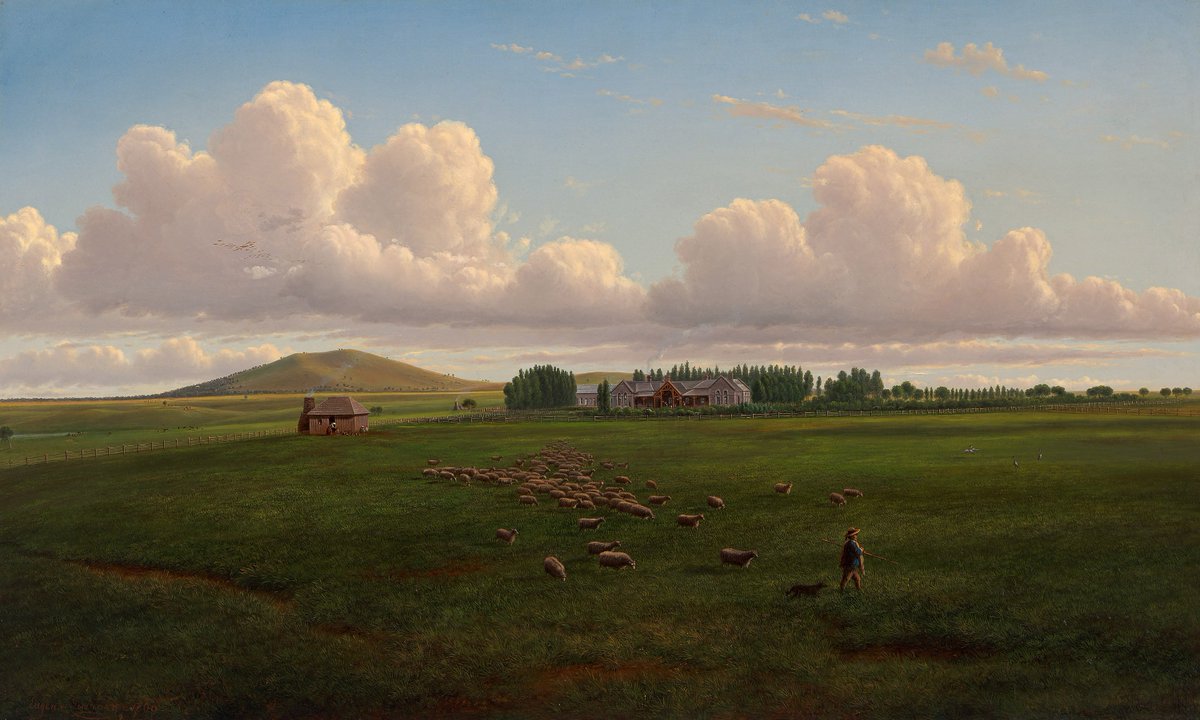 Within Frontier, my sense of awe and interest was replaced with engagement and listening, or viewing, not so much a removed process of aesthetic pleasure. I was pulled into the exhibition space by Gordon Bennett's 'Terra Nullius'; the bright colours, blue and red, a stark contrast to the earth-tones of the shields which had pulled me into Colony.
From this moment I felt I was being pulled between Colony and Frontier. The images in Colony which had represented colonial skills and curiosity were here placed in a context of categorisation and hierarchies. Brook Andrew's 'Vox: Beyond Tasmania' (2013) literally stopped me, asked me to twist and bend my body to see the various images taken from the archives, previously used to categorise Aboriginal Australia. Here the archival representation shocked me, for it did make me think about not only what I had appreciated and questioned in Colony hours before, but the position from which I posed those questions.
If the theme of Colony was flags within Frontier women were the strongest presence. While I didn't dance as before across from artwork to artwork I did relish each moment I saw a female face and read a woman's story. These women were not represented only as mothers or wives, as predominantly done in Colony, but as knowledgeable leaders, active, and alive. From Maree Clarke's 'Ritual and Ceremony' (2013) photograph, r e a's video 'PolesApart' (2009), to Genevieve Grieves video 'Lament' (2015) and Yvonne Koolmatrie's woven sculpture 'Mother' (2005);   each woman present, be she an image on a canvas or a name on an information plate commanded my attention, compelling me to engage with her stories.
It was the light in Frontier which has stayed with me in the days since I visited NGV. The way Steaphan Paton's video 'Cloaked Combat' (2013) flickered, calling us into the interior room and the white cross painted at the lower right corner of Clinton Nain's painting 'Erub has a bitumen road now' (2004) representing the unwanted cultural work of evangelical missionaries. The black gloss of Yhonnie Scarce's sculpture 'Blood on the Wattle (Elliston, South Australia, 1849' (2013) pulled my shadow into its folds as I stood over the two mounds, covered by 400 individual casts of long yams inside a life-sized Perspex coffin, giving me time to acknowledge the wrongs and pains of past massacres. It was the light of Frontier which both soothed my eyes, tired from looking all day, but commanded me to be there, witness, and see.
Finally, in our last moments within the display, we looped back, figuratively, to where we had started hours before. Again, I stood in front of a display of shields. This time, however, it wasn't a conforming display of regimented shields with the provenance and maker lost to processes of colonisation. This time I saw piles of artefacts, their makers "once known", bringing the fragility of knowledge into my awareness.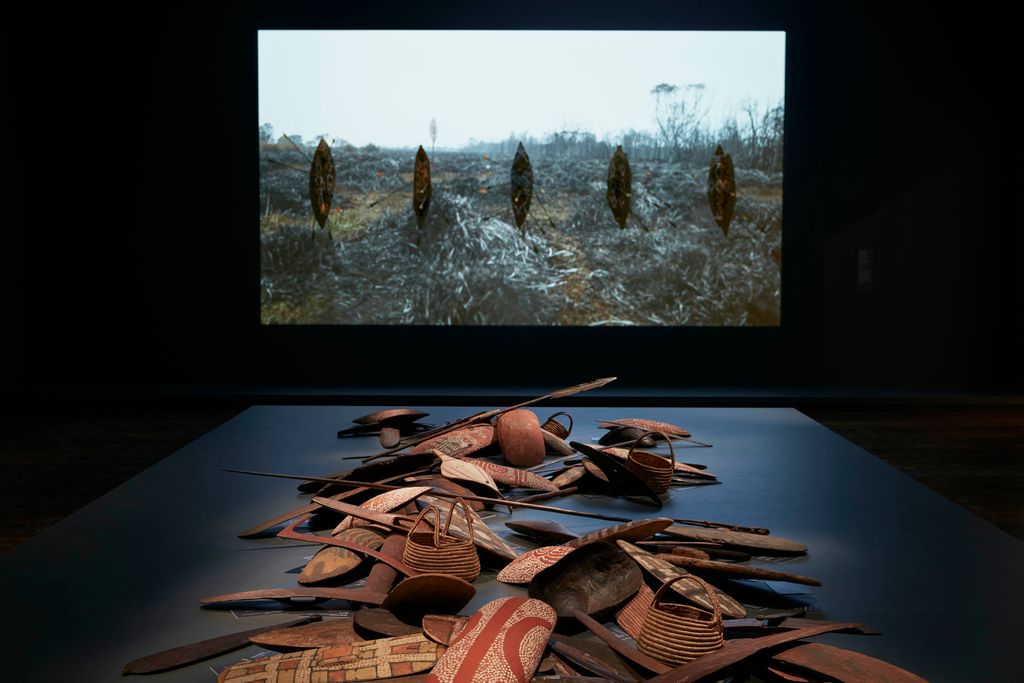 Installation view of Steaphan Paton's Cloaked combat 2013 and midden of 85 cultural objects by once known Indigenous makers in Colony: Frontier Wars at NGV Australia, Fed Square. Image: Tom Ross
As closing time came my partner and I walked away from Colony and Frontier to find a quiet spot to talk over what we had seen that day. For my partner, one of the greatest highlights in Colony had been the artistic evolution from 2D to 3D images. Within Frontier it was the way light was used; Julie Dowling's 'Federation Series: 1901-2001' (2001) especially captured his attention. He explained Dowling made him see, through what must have been an illusion, his image in theirs. I voiced my wish, that I had more time to return to both exhibitions and view them again. I wondered what the music sheet, 'Music of the Natives of New South Wales' (1824) sounded like-was it anything like the true sound made at that time? We pondered why we had never spent so long in an NGV exhibition before. Was it my interest in History and issues of representation within museums which drew me in? [1] Was it my partner's love of art which drew them in? In the end we decided it was the ability of the artists and curators involved to represent the interplay between two cultures, both of which inform our positions as Australians trying to find our way in a world debating treaty, the colonial role of museums and galleries, and issues of Australian identity which kept us there. With the 250 anniversary of James Cook's landing on Australia set to occur in 2020 it is vital spaces such as the National Gallery of Victoria which continue to work to 'highlight…the multiple perspectives of our colonial history.' [2] If only so to give Australia's populations the means to both push back and pull forward upon their histories.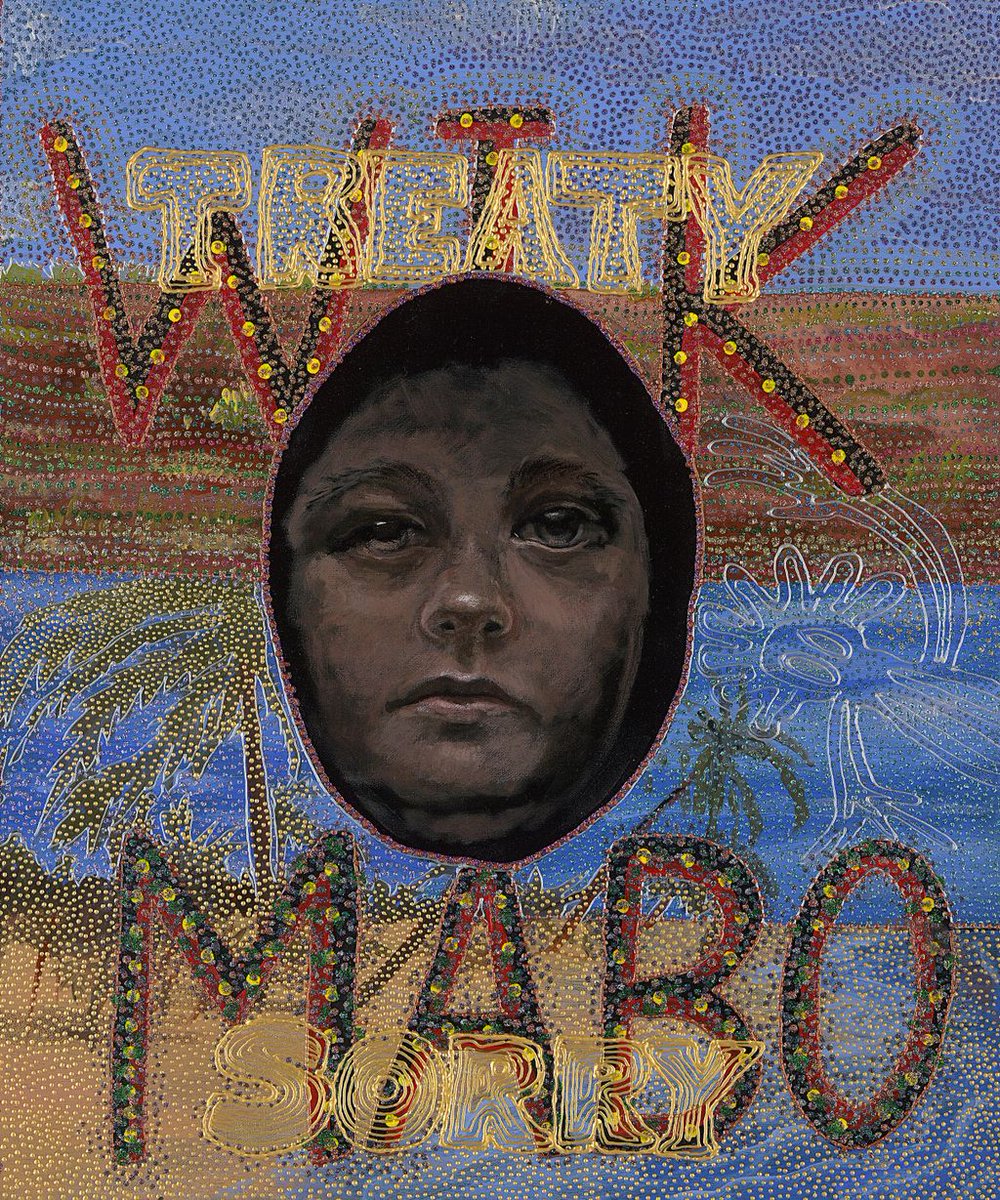 Note: Deakin University is a major sponsor to this exhibition. While a student of Deakin, I have not received any financial or material contributions to assist with the writing of this post.
[1] Which could of have acknowledged the longevity on this land with the apply something as simple as "past to present".
[2] On this I was so very wrong. We spent three hours at Colony, two hours at MoMA and one hour at Frontier, but the latter was rushed due to closing time coming far too soon for our liking.
[3] For more information regarding neutrality in museums see: N Sentance, 'Your neutral is not our neutral', in Archival Decolonist [- o -], , 2018, <https://archivaldecolonist.com/2018/05/30/your-neutral-is-not-our-neutral-2/&gt; [accessed 30 May 2018].
[4] Colony Australia 1770-1861, C Leahy & J Ryan (eds), Melbourne, Vic, NGV, 2018, p.X.